Your roof is one of the most important parts of your home, but nobody wants a roof that requires constant maintenance or repair. That's one reason why metal roofing is becoming a popular choice for homeowners throughout Virginia. Metal roofs are durable and last a long time—but every home (and homeowner) is different. So how do you know if a metal roof is a worthwhile investment for you?
The experts here at Tidewater Roofing are ready to help! We've been installing roofs of all kinds on homes throughout Hampton Roads and Richmond, VA—so we have the firsthand experience and knowledge to help you understand everything you need to know about metal roofs and what they offer.
See Also:
What Are Most Home Roofs in VA Finished With?
Virginia has a humid climate with distinct seasons, so homeowners throughout the state need to invest in roofing that can withstand a wide variety of weather and climate factors. Rain is common throughout the year, while snow and ice are common in the wintertime.
Due to these conditions, most homeowners install their roofs with one of the following materials:
Architectural shingles: these are the standard type of shingles for most residential rooftops—heavier shingles with multiple layers over the base. They're also called dimensional shingles, because they have a thicker appearance.
3-tab shingles: this is a low-cost solution for homeowners who want to address roof issues on a limited budget. They're made from a single flat layer, with three evenly-spaced tabs on the lower edge.
Metal: metal roofing is normally made from either aluminum or steel—although it's also common to find sheets of Galvalume® with a mixture of aluminum, zinc, and silicone. Copper is also sometimes used, although it is a more expensive option.
All three of the options above can be suitable for Virginia homes, but each has its own distinct advantages and considerations. We'll cover these in detail in the next section.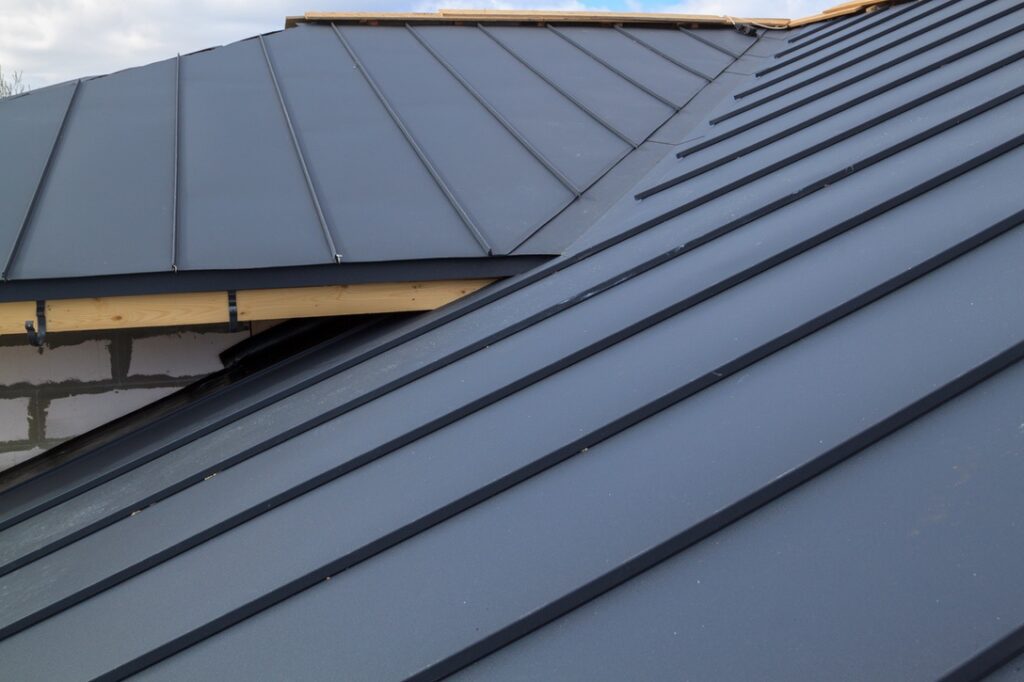 What Are the Benefits of Metal Roofing?
The primary reasons more homeowners across Virginia are turning to metal roofing include:
Durability: all kinds of metal roofing are excellent at resisting high winds and corrosion (since new metal roofs are coated to make them rust-resistant). Metal roofs also take less damage from fire (and contrary to popular belief, are not a high lightning risk).
Longevity: metal roofing can last a lifetime—it's not uncommon for a metal roof installed by our professionals to last for 40 to 70 years.
Maintenance: metal roofing requires far less routine maintenance than shingles (although it can be dented)
Sustainability: unlike shingles, metal roofing is not made from petroleum products. Since metal lasts so long and can be recycled when its lifespan is over, metal roofing also results in less waste.
Energy efficiency: because metal roofs reflect the sun's rays instead of absorbing them, they can help reduce your cooling costs during Virginia's warm, humid summers.
Aesthetics: modern metal roofs come in a practically limitless range of different colors and styles, making it easy to install a metal roof that improves your home's curb appeal and boosts its value.
Metal Roofs vs. Shingle Roofs: Pros & Cons
With all the advantages listed above, it might seem like metal roofs are the obvious choice for homeowners in Virginia—but there are valid reasons to keep using shingles as well, depending on your budget and needs. To help you understand your options, we've put together a list of pros and cons below for 3-tab shingles, architectural shingles, and metal roofs: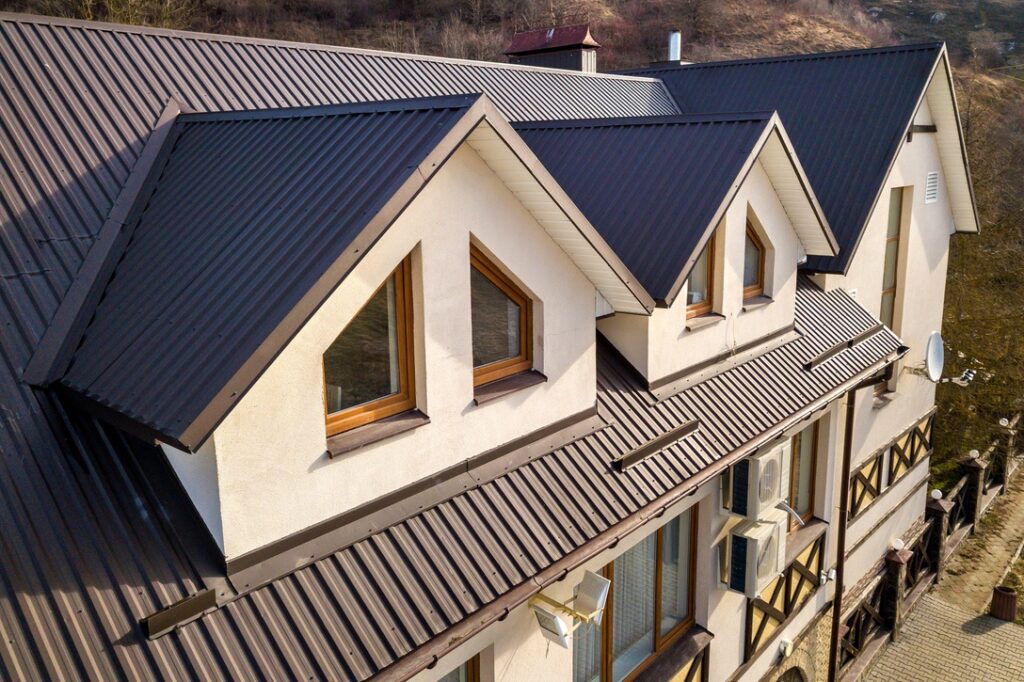 Metal Roofs
Pros
Strong and rust-resistant
Can last a lifetime
Require minimal upkeep
Less environmental waste
Reduce summer cooling costs by reflecting sunlight
Huge range of colors and styles
Cons
More expensive than shingles
Can be dented by large hail or blown debris
Noisier than shingles (although this can be fixed by adding extra insulation)
Average Cost to Install
$8 to $15 per square foot.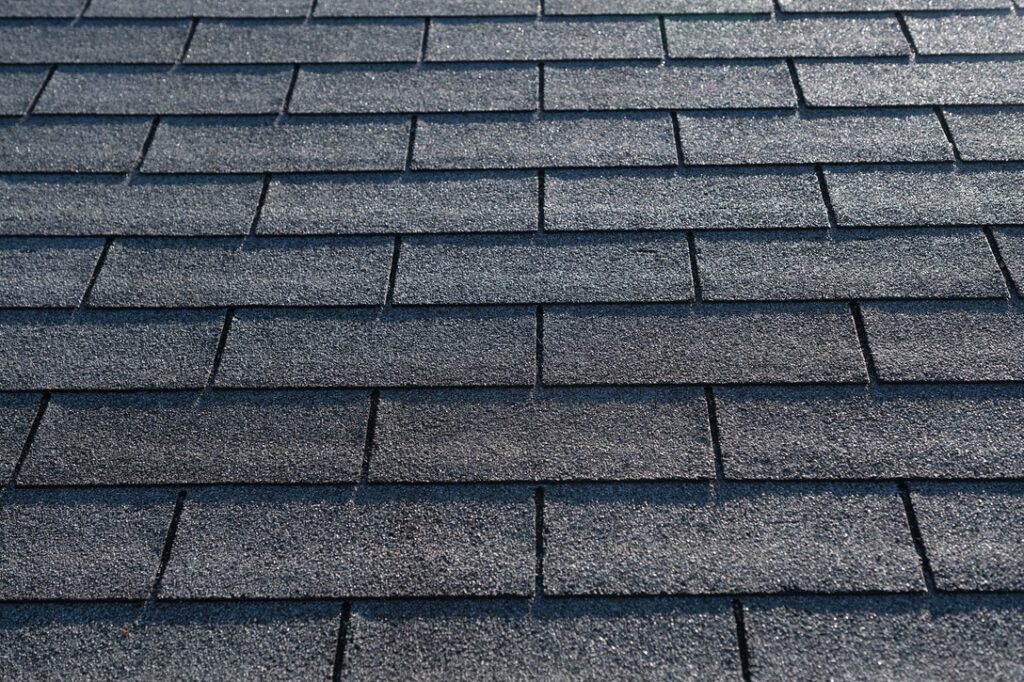 3-Tab Shingle Roofs
Pros
Lowest up-front cost
Can be removed and replaced in smaller sections
Cons
More easily damaged or blown off in bad weather
Require more frequent maintenance
Need to be replaced every 15-18 years
Prone to mildew
Absorb sunlight (raising summer cooling costs)
Average Cost to Install
$2 to $3 per square foot.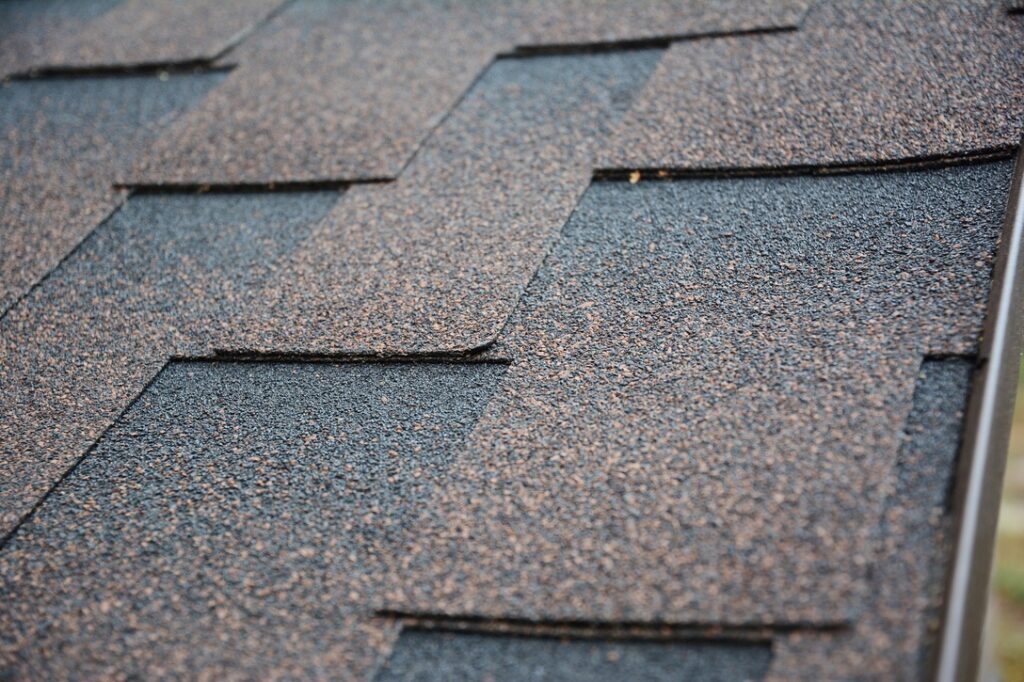 Architectural Shingle Roofs
Pros
More durable than 3-tab shingles
Higher-end appearance than 3-tab shingles
Less likely to be blown off than 3-tab shingles (due to weight)
Cheaper than metal roofing
Cons
Usually need replacement every 24-30 years
Are about 50% more expensive than 3-tab shingles
Less resistant to extreme environmental conditions than metal
Average Cost to Install
$4 to $5 per square foot.
What Type of Roof Should You Choose for Your VA Home?
Choosing the right roofing materials differs for every home and owner. If you're ready to spend money on a roof that will be more likely to last forever, a metal roof from Tidewater is probably your best bet.
If you're looking for a lower-cost option that will still offer the protection your home needs for years, our high-quality 3-tab or architectural shingle roof installations still make excellent options. 3-tab shingles will provide basic protection, while architectural shingles often provide a more modern look and represent a cost-effective midrange option.
Contact us today and learn more about how our pros can install a rooftop for your home in any of these materials—with a comprehensive workmanship warranty for the lifetime of the roof.