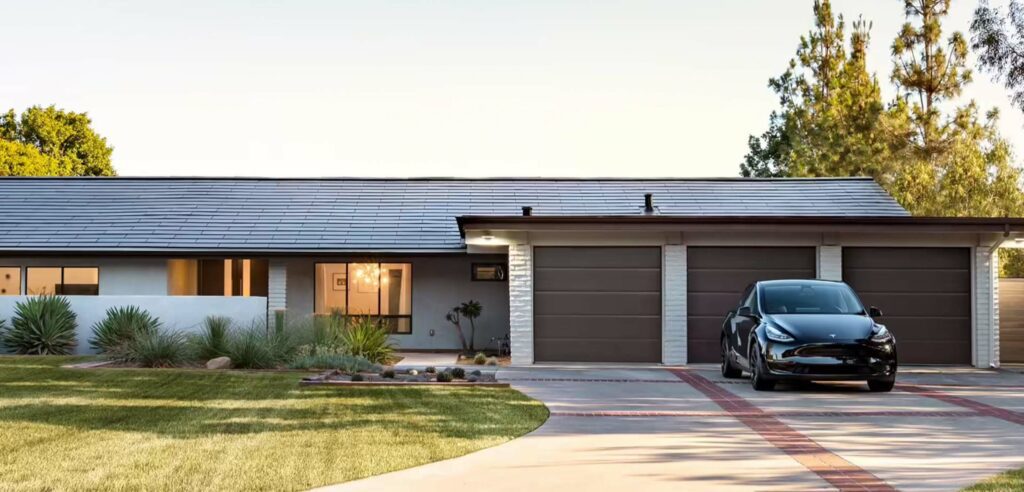 Being on the right side of innovation is always a good feeling. Just a few years after its initial release, the Tesla Solar Roof has had its ups and downs. Through various re-tooling and design changes, the tech giant is still looking to bring the roofing industry into the future.
So how does the technologically brilliant Tesla Solar Roof compare to traditional roofing systems? Let's take a look at some of the features of this solar roof, its benefits, and its drawbacks. Then you can decide if the added cost is worth it.
What Is a Solar Roof?
Solar shingles, or tiles, are designed to protect your home the same as conventional roofing materials. They're durable, shed water from your home, and withstand heavy rains, hail, and winds. Great news from a roofing standpoint, but solar shingles also capture the sun's energy to help generate power for your home.
With the U.S. average of 5 sunlight hours per day, a solar roof can cut your energy costs considerably. Tesla's Solar Roof is integrated with the Tesla app, allowing you to monitor how much energy your solar roof generates each day.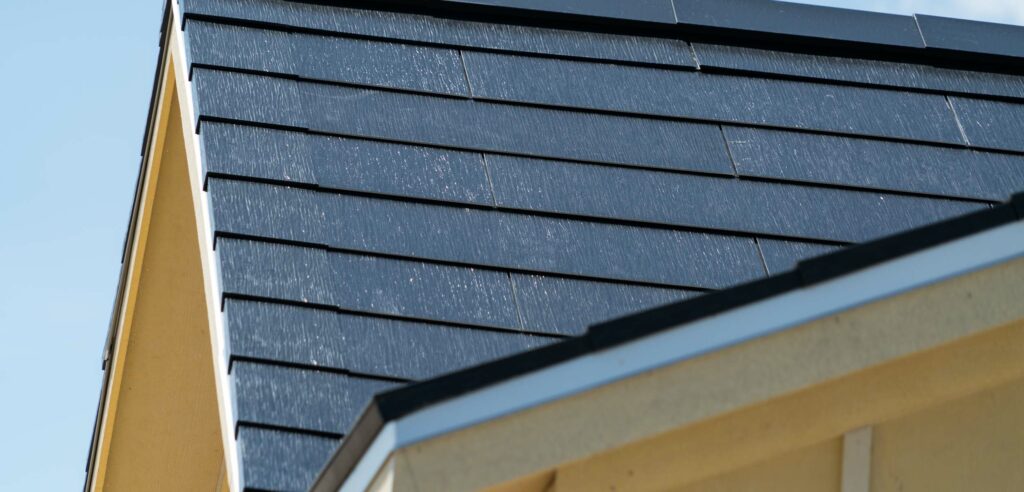 How Much Energy Can a Solar Roof Harvest?
The energy your solar roof produces depends on the solar tiles you choose and solar exposure in your area. Tesla's current solar tiles have a maximum power output of 71.67 watts—a considerable improvement from the 2016 Tesla Solar Roof unveiling.
With the functionality of a conventional roof and the bonus of generating clean energy, a Tesla Solar Roof is a home run, right? Well, yes and no. While forward-thinking technology is what we've come to expect from Tesla, it is not without its drawbacks. Homeowners looking to improve their carbon footprint need to be aware of the installation and maintenance costs of Tesla's Solar Roof.
The Price Tag of a Tesla Roof
Great technology often comes with a hefty cost, and the Tesla Solar Roof is no exception. A Tesla roof will save you money on electrical bills; that much is certain. And over time, the savings will balance the price jump compared to a traditional roof replacement.
But it still doesn't make those initial dollar amounts look any smaller. Several factors are taken into consideration when quoting for a Tesla Solar Roof:
The complexity of the roof (obstacles, hips, valleys, vents, etc.)
Number of tiles with and without solar cells
Number of stories on your home
Roof Pitch
Powerwall installation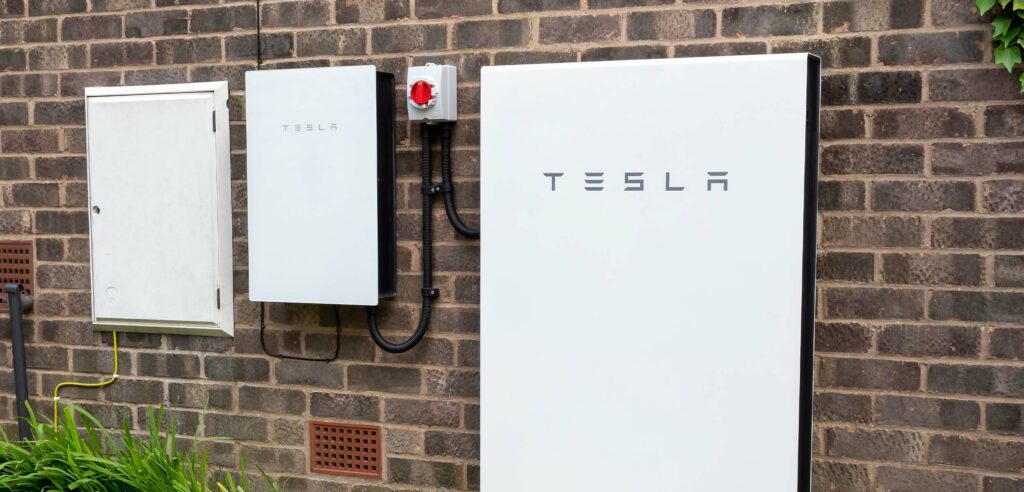 Installing a Tesla Powerwall
Since the Tesla solar system is grid-connected, power outages would still impact homeowners who go without a Powerwall. Installing a Powerwall has an added cost of about $11,000.
Note that the Powerwall storage unit is optional but recommended by Tesla. It's handy for storing extra power your solar roof produces but can't use immediately. Ideal for cloudy weeks or emergencies.
Any way you slice it, installing a Tesla Solar Roof on the average home in America will be north of $50,000 as a baseline cost. Even with rebates, this price tag can be intimidating. Especially compared to an asphalt shingle re-roof with typical installation costs of around $10,000.
Are the Savings Worth it?
Tesla estimates an average electricity savings of around $1,800 per year with its solar roof system. Assuming a system lifespan of 30 years…it certainly adds up! Think of choosing a Tesla Solar Roof as pre-paying your electricity bill for the next third of the century.
Will you be in the same property long enough to realize the savings? The good news is that if you sell your home, a Tesla Solar Roof is an eye-catching feature to boost your listing. Solar sufficiency will add considerable resale value to your house.
The Pros of Buying From Tesla
Tax Credits & Incentives
It's not all bad news when it comes to the cost of a Tesla Solar Roof. Homeowners who install a solar roof in 2022 will receive a residential or business federal tax credit of 26%. Additional state and local incentives are available depending on your location. A comprehensive list of those incentives for choosing solar can be found here.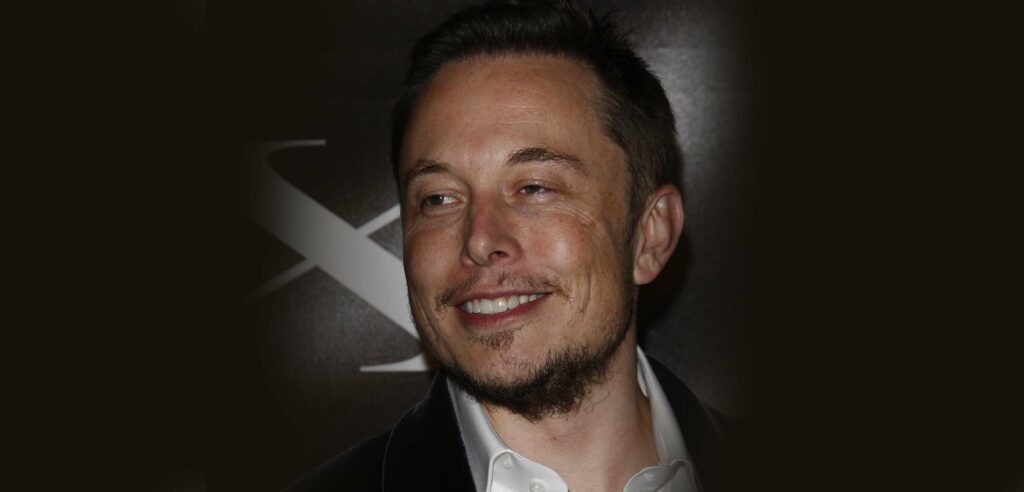 The Brand Name
Of course, Tesla is a firm with global renown and an enormous following. Their efforts to find technological solutions to the energy crisis have enamored millions. Having their innovative tiles decorating your roof is a show of status that will appeal to many buyers.
Imagine being able to tell your friends and neighbors that your roof is a Tesla. Maybe it's important to you, maybe not. Either way, it's pretty cool!
Reduce Your Carbon Footprint
A solar roof that can power your home is a huge plus in a world moving towards cleaner energy production. Harnessing clean, renewable energy is one way to help combat climate change at an individual level.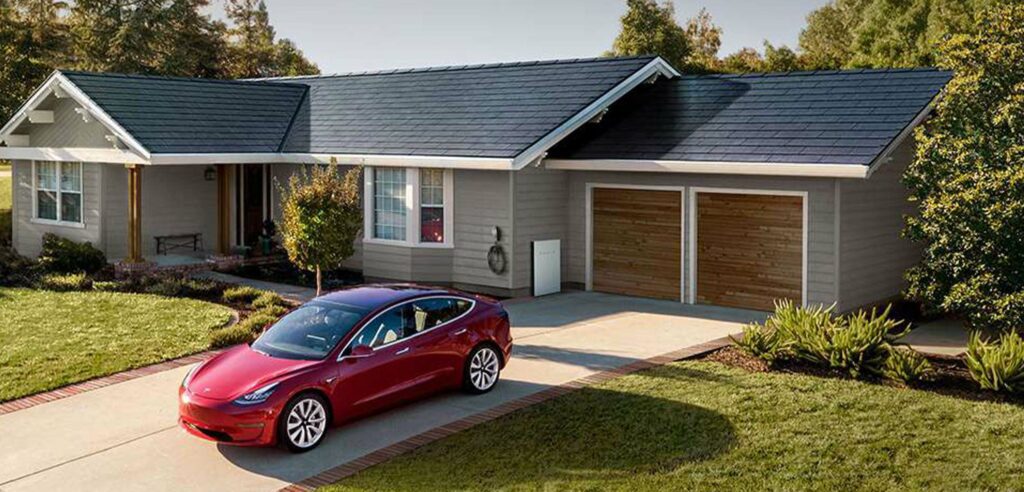 Beautiful Exterior Design
he design team at Tesla should give themselves a pat on the back for their solar roof tiles. They are sleek and undeniably beautiful. It's hard not to notice a roof with the Tesla system. Several aesthetic options are available, and they were clearly designed to stand out from traditional roofing materials.
The Cons of a Tesla Solar Roof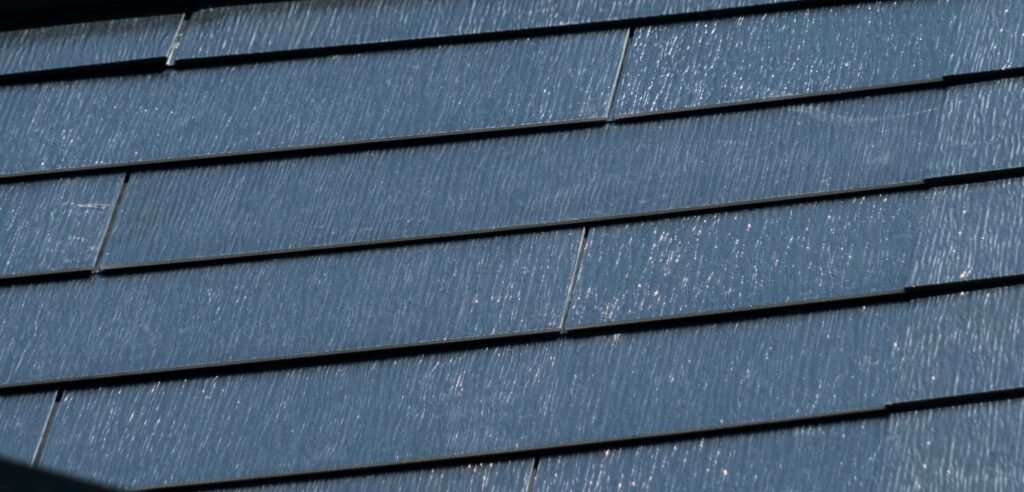 Up-Front Costs of Solar Roofing
Unfortunately, there's no way to sugarcoat the size of this investment. Even with tax incentives and savings on your electricity bill, a starting price tag of $50,000 remains steep. This may deter many would-be customers from switching to the Tesla Solar Roof.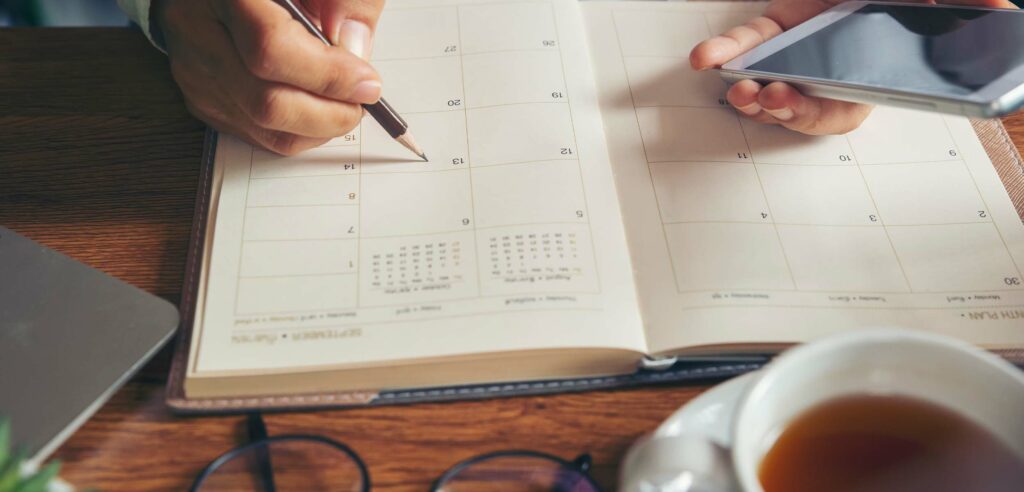 Tesla Roof Waitlist
Whether you're looking to put a Tesla Solar Roof on your new build or replace an old roof, chances are you're going to have to wait. If your current roof is damaged or leaking, this may not be a practical option.
Depending on the tile design you choose and your access to a certified roofing contractor, your wait time is anywhere from 1 week to 6 months. This is due to permit processing, product supply issues, and weather conditions. Wait times can be even longer for a Tesla Solar Roof in certain regions.
Tesla Solar Roof FAQs
What kind of maintenance does a Tesla Solar Roof need?
Tesla recommends routine maintenance to clear debris and clean dirt from your solar roof. This ensures your solar roofing is maximizing its harvesting potential. Inspection and maintenance from a certified roofing contractor are suggested each year.
Will a solar roof eliminate my electricity bill completely?
While a solar roof can reduce your electricity costs considerably, you'll continue to receive a monthly bill from the man. Utilities often combine various service charges regardless of how much power you use.
How long is the warranty on a Tesla Solar Roof?
Elon designed these roofs to last! Tesla Solar Roof tiles have a 25-year power performance warranty. Additionally, their system comes with a 10-year comprehensive warranty which covers the Powerwall, solar inverter, and any issues with roof-mounting and leaks. Always read the fine print!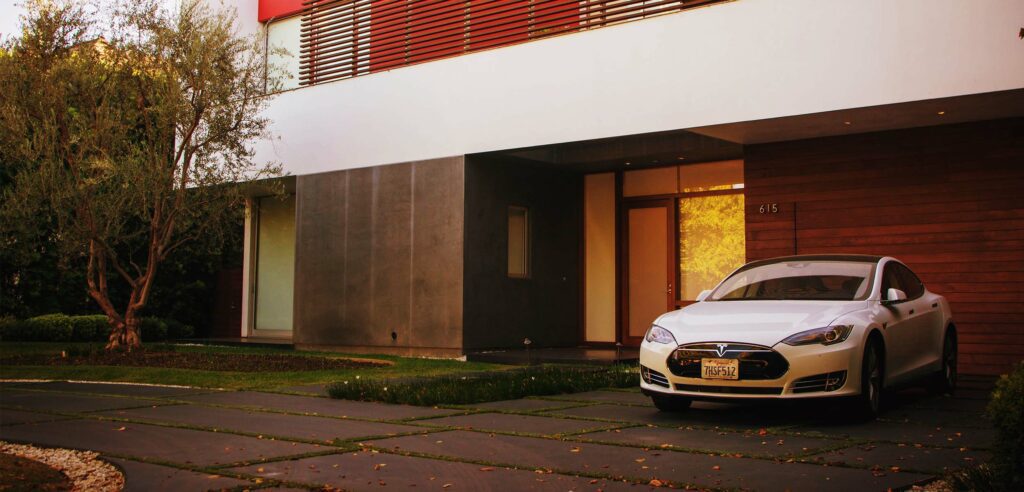 Solar Roofing to Suit Your Lifestyle
Not every household demands a lot of electricity, and not every homeowner will see a complete return on the initial costs of a Tesla Solar Roof. But for some families, harvesting solar energy and avoiding the electrical company is a big deal!
If your home has any of the following features, it's likely to incentivize the decision to choose solar roofing tiles:
Electric home heating (heat pump)
Air conditioning
Electric Vehicle
Electric Water Heater
If a Tesla Solar Roof is a home improvement upgrade you're considering, make sure to speak with an expert before making a final decision. Converting to solar roofing is a complicated process that requires professional assessment before an installation begins. It's essential to protect the integrity of your existing roof and special concern should be given to aged roofs.
Tidewater Roofing partners with specialized solar panel installers to ensure that your Tesla Solar Roof is completed successfully without any inadvertent damage. Please contact our team for more information and recommendations.