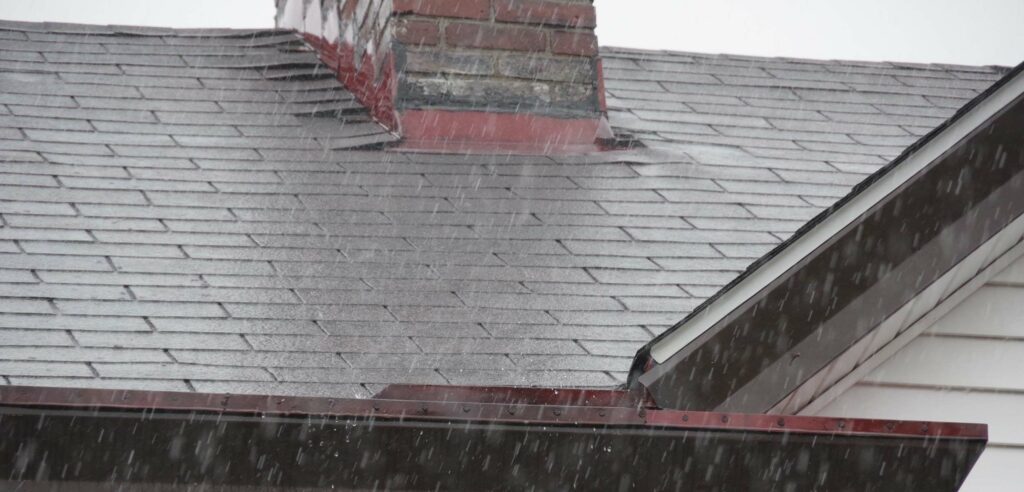 Hurricane season can be scary and stressful to deal with. When it comes to protecting your home or business from storm damage, it all starts from the top down: beginning with your roof.
Many hazards can affect the integrity of your roof during a storm. But luckily there are ways to get prepared for the wind and rain. Hiring a reputable roofing contractor can help simplify the preparation process, and make sure that you're maximizing your attention where it's needed most.
Tidewater Roofing specializes in just about every roofing style and is your #1 resource when it comes to preparing your roof for hurricane season. And with 24-hour emergency roofing services available, we can take care of all your residential and commercial roofing needs when the weather turns unexpectedly.
Let's discuss what can be done to prepare your roof for harsh weather and dangers of hurricane season.
Types of Hurricane Storm Damage
There are 2 main ways that a hurricane or thunderstorm can negatively impact your building's roof: severe winds and torrential downpour. Roofing contractors are trained to recognize what needs to be done to best prepare your roof for a stormy onslaught.
Unfortunately, the most severe hurricanes can mean you might need a roof restoration or possibly even a roof replacement. But for some of the milder storms, the right preparation can help prevent more serious damage from occurring.
Hurricane Wind Damage
Wind gusts in Virginia can easily reach over 50 mph during a thunderstorm or nor'easter. This means that your home and business are vulnerable to damage, especially if gale-force winds are unexpected. Heavy winds can damage your property's siding, windows, and yes, even its roof.
More specifically your roof can experience wind damage from:
● Roof sections or roof accessories being blown off.
● Items being thrown onto your roof at high speeds.
● Hardware mounted on your roof being ripped off.
Hurricane Water Damage
During a hurricane or nor'easter, water typically follows the wind, and this can mean big problems for the structure of a building. If the building itself becomes exposed to damage, water can get inside, creating a problem for framing, insulation, electrical, and other internal components.
Having the right drainage infrastructure for your roof becomes all the more crucial during a serious rainstorm. Slowing down the potential for roof damage during hurricane season takes the right strategy and preparation.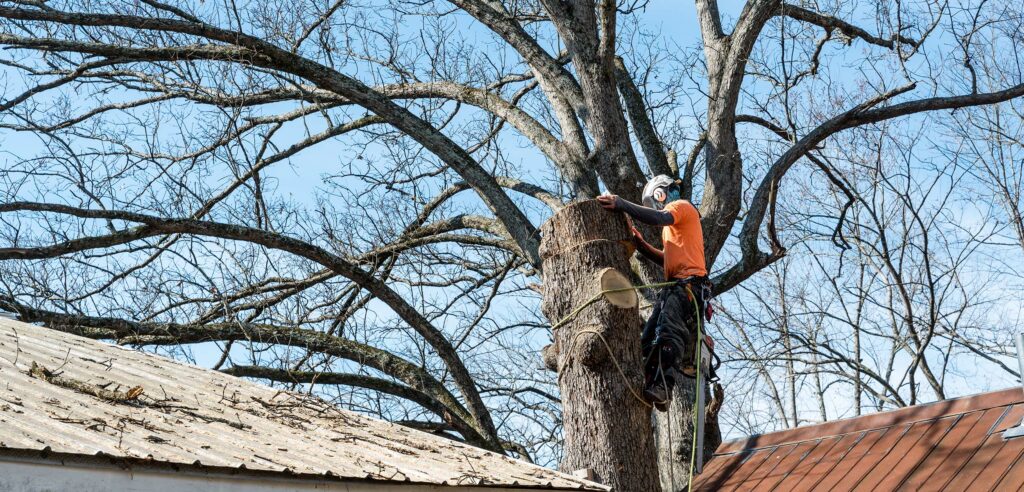 Steps for Preparing Your Roof for Storms
Once the rain and the wind have already started, your roof should be as ready as it can be. The steps for properly preparing your roof for hurricane season need to occur before the stormiest months.
Typically, early September marks the height of hurricane season on the Atlantic Coast. That means the best time to prepare your home for the season is when spring hits.
Tidewater Roofing partners with homeowners and business owners in Southeastern Virginia to make sure that your roof is as safe as it can be for inclement weather. Here are some tips for what you can do, including calling us for a professional assessment of your roof's readiness for storm season.
Schedule an Evaluation
If you live in a hurricane-prone area, it's important to schedule an annual evaluation of your roof. This should be done before hurricane season, to create a plan for how to reduce potential damage to your property's roof and exterior.
A knowledgeable professional can identify any issues that would be exploited by wind, rain, and hurricanes. An evaluation also gives a roofing contractor the chance to suggest repairs that you've been pushing off. Inspections include a thorough look at your entire roof structure, including:
● Membrane: checking for rips, punctures, or age defects.
● Flashing: ensuring all flashing is properly attached and sealed.
● Mounted Hardware: confirming that all roof penetrations are properly sealed and all hardware is firmly attached.
● Gutters & Downspouts: making sure all gutters and downspouts are properly attached and flowing to the light location.
Trim Nearby Trees
Wind gusts, especially during a hurricane, can throw around just about anything and do damage to nearby buildings. Inspect your property regularly for dead tree branches and ensure that any necessary trimming is complete prior to the hurricane season.
This helps lower the odds of debris and other potentially harmful items hitting your home or business in the event of a storm. Trees also have the risk of collapsing on roofs and doing more serious damage. Speak to your roofing professional about trees on your property and the potential risks.
Keep Up with Regular Maintenance
Roof maintenance is important to keep up with because it can identify any preliminary issues that may be present. It also makes the necessary repairs easier when they're caught early. This saves you money and headaches in the long run.
Once you enter the storm season, make an effort to check on your roof during calm weather periods. Maintenance may be needed to reinforce, repair, or replace roofing materials that were affected during a storm.
Clear Out Gutters and Drains
Making sure that your gutters and drains are clear is essential. Both during and after a storm or hurricane, these components are designed to channel water from the roof to the ground so that it doesn't accumulate and seep into your structure.
Clearing out your eavestroughs and all of these components regularly is a great way to lower the risk of water drainage issues. Flat-roofed commercial buildings are especially vulnerable to damage when box gutters are not clear for drainage.
Make sure you or your roofing company is on top of gutter cleaning before the rain arrives.
Stay Up to Date with Insurance
The aftermath of a hurricane can be chaotic, and the last thing you want to worry about is whether or not you have sufficient insurance coverage. But should you need to make a weather or storm claim, it's best to have all coverage information available.
Be proactive with organizing all of the necessary documentation. Taking before and after pictures of any damage can be very helpful in minimizing some of the challenges you face following a hurricane. Consider the financing options available if you do need to deal with a roof damage claim.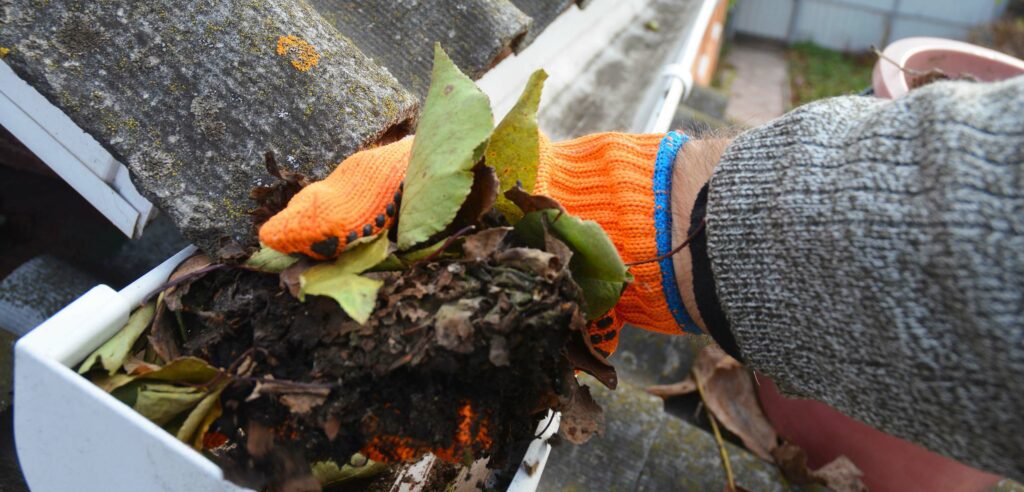 Where to Go For Storm-Ready Roofing
Although there are some things you can handle on your own in preparation for the upcoming hurricane season, consulting a professional is your best bet. Keeping your home its safest and driest during storm season requires putting in work before the hurricanes begin.
With years of experience working on roofs through every season, Tidewater is your all-inclusive residential and commercial roofing contractor. We've been fighting the Virginia storms since 1982 with roofing innovation and reliable preparation.
Whether you're dealing with repairs following a storm or looking for a replacement roof before this year's hurricanes hit, financing is available with Tidewater Roofing. Contact our roofing experts today to be prepared for what weather may come and to gain peace of mind that you'll be ready for the rain.