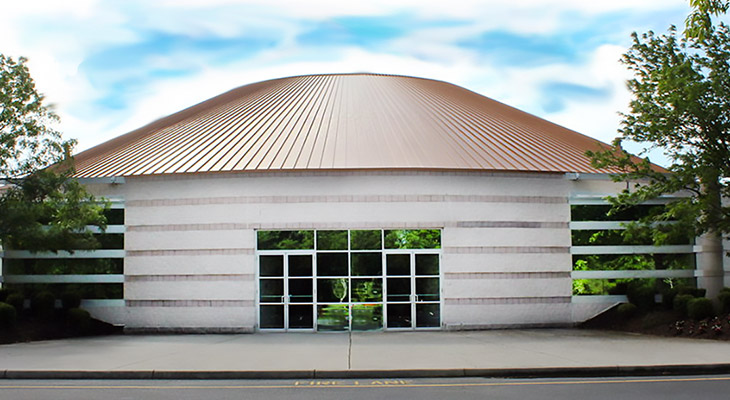 Project Profile
Project
Install New Roofing Over Existing Flat Roof and Install New Metal Panels
Location
Virginia Beach, Virginia
After years of wear and tear Pleasant Grove Baptist Church was in need of a roof renovation. The members of the church committee began to do research on local contractors and chose Tidewater Roofing for the project.
The job was to completely remove the existing shingles and felts to expose all of the wood decking. Upon removal the decking was to be inspected for structural damage and repair all of the deteriorated wood. Tidewater Roofing verified all repairs with a member of the church before moving forward with the installation of the Metal Roof System.
Upon approval the custom fabrication began on the new tapered metal panels. The panels had to be installed slowly working around the dome securing each panel with concealed slips and screws. The top of roof was fitted with a Z-closure that serves as an attachment point for the ridge cap as well as providing a weather stop for the top edge of the panel.
After the metal roof was completed custom fabricated gutters, vent flashing boots and plumbing were installed all along exposed eave areas. Immediately after the roof was completed and inspected, DMI issued a 20 Year Weather-tight Warranty to the owner.